Regular price
Sale price
$4.30
Unit price
per
Sale
Sold out
These are sold in packs of 10 each. 1 quantity refers to 10 switches.
The Wuque WS Morandi Switches are linear switches made with a complete POM housing and UPE stem. The switch features a pole bottom-out stem which produces a unique sound signature. 
The switch offers a removable light diffuser which helps evenly distribute the light source, which makes the RGB look more spread out. The diffuser can be easily removed without opening the switch by pushing upward on the bottom of the switch, where the diffuser is located. The diffuser should pop out without resistance.
LumeKeebs Guide:

Housing Fit: very tight
Film Recommendation: recommended
Hand-Lubing: can improve sound and feel

Material:

Top:

POM

Bottom:

POM

Stem:

UPE

Specs:

Type: Linear
Spring: 18mm, double-staged
Bottom out:

60g

Mount: 5 pin
Travel:

3.50

±

0.3mm

Lube: factory lube
Sound Test
We are providing personal hand lubing service to the first batch of switches available, done personally by our slick inhouse Lume Lubing expert.
Lubing service:

Lube used: Krytox 205G0
Film used: Lume Film series - we'll cater the film type to the switch to give you the best experience possible
Share
View full details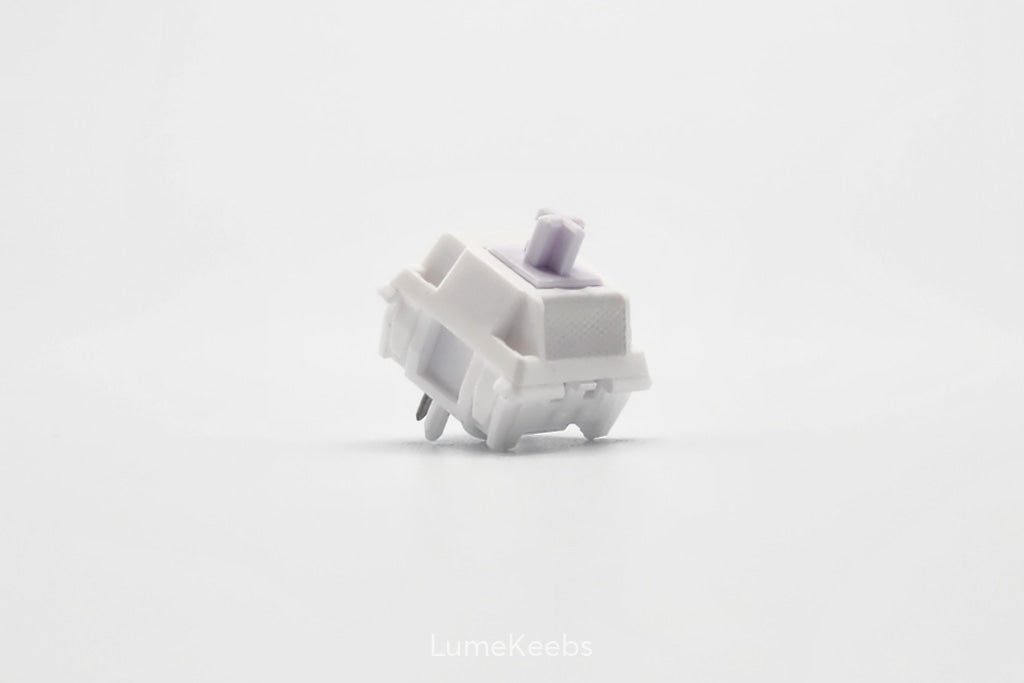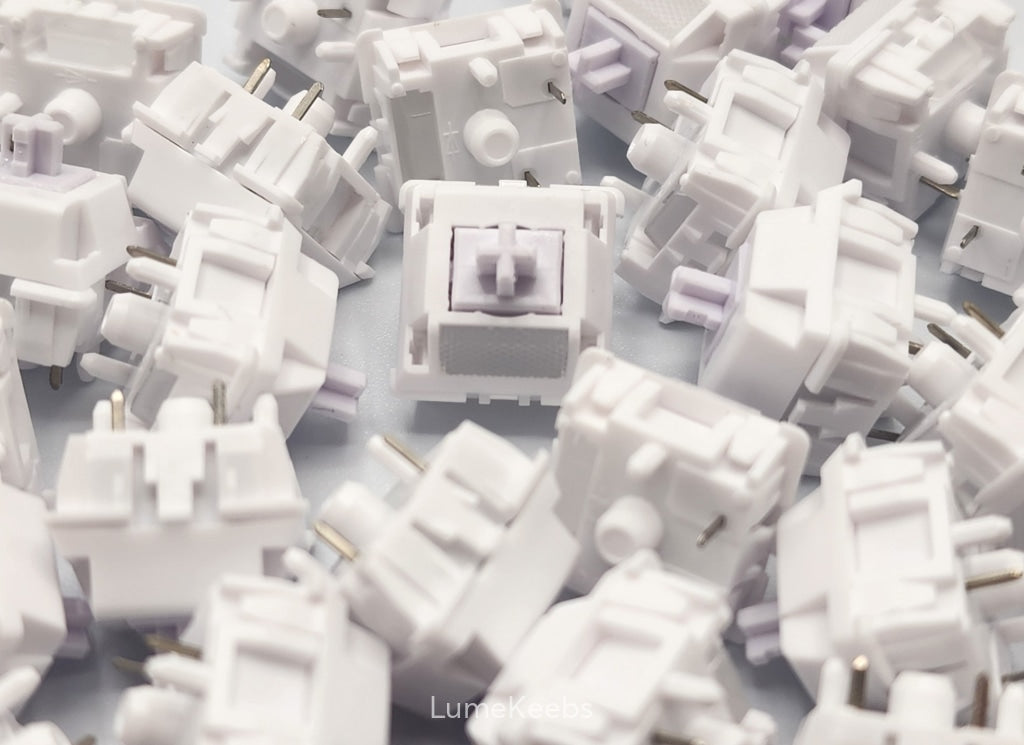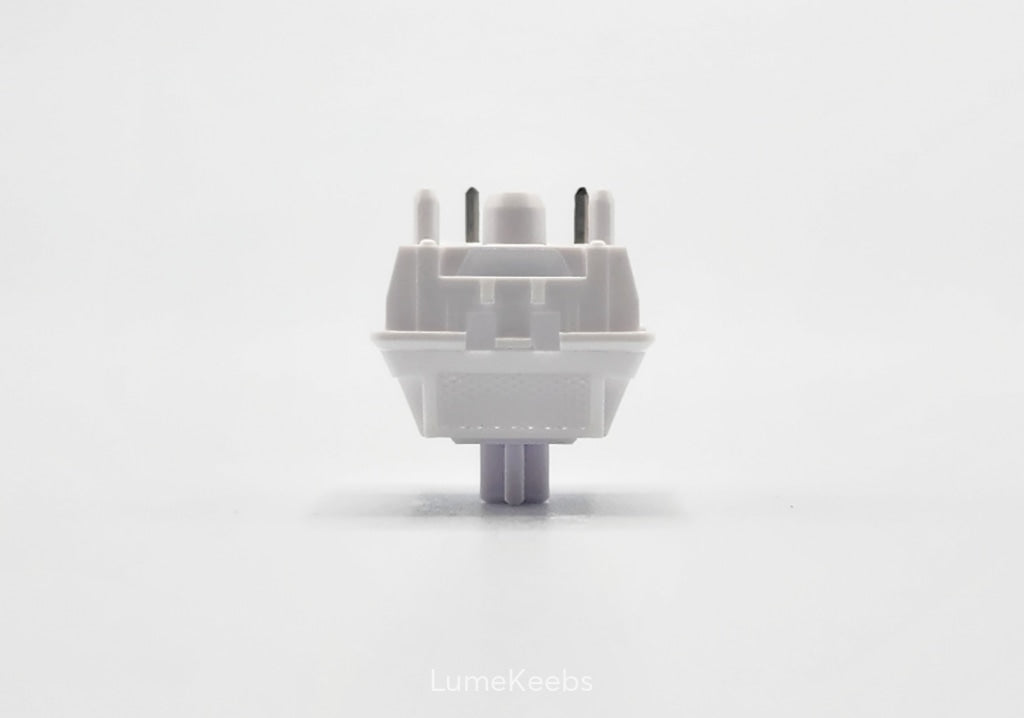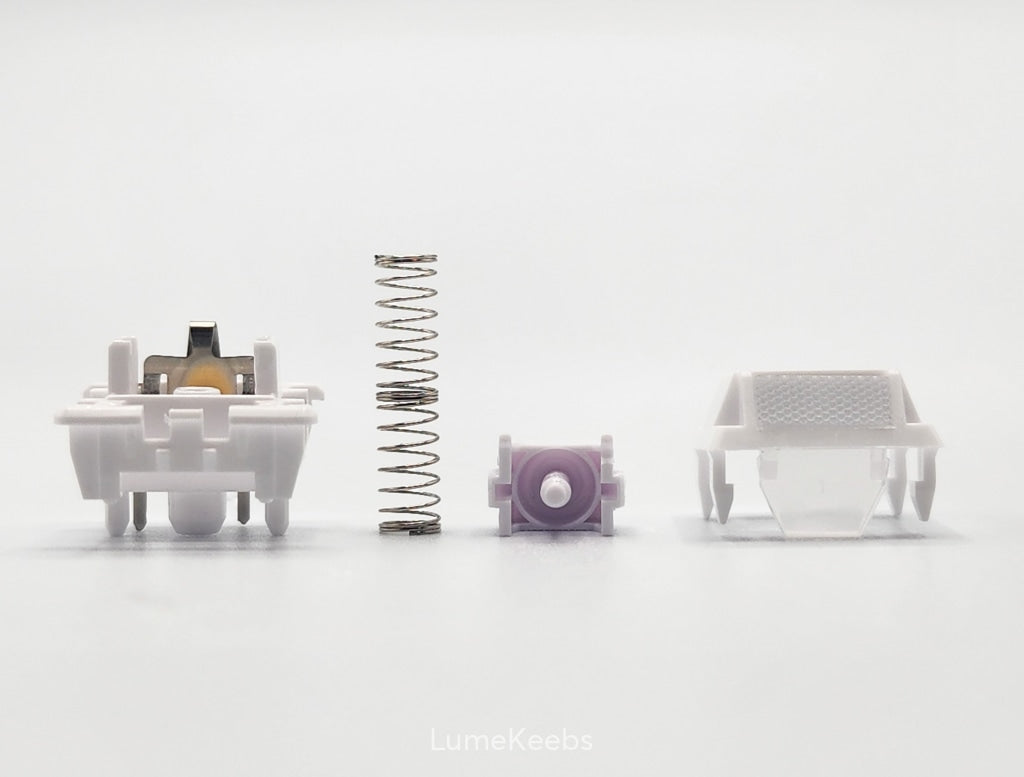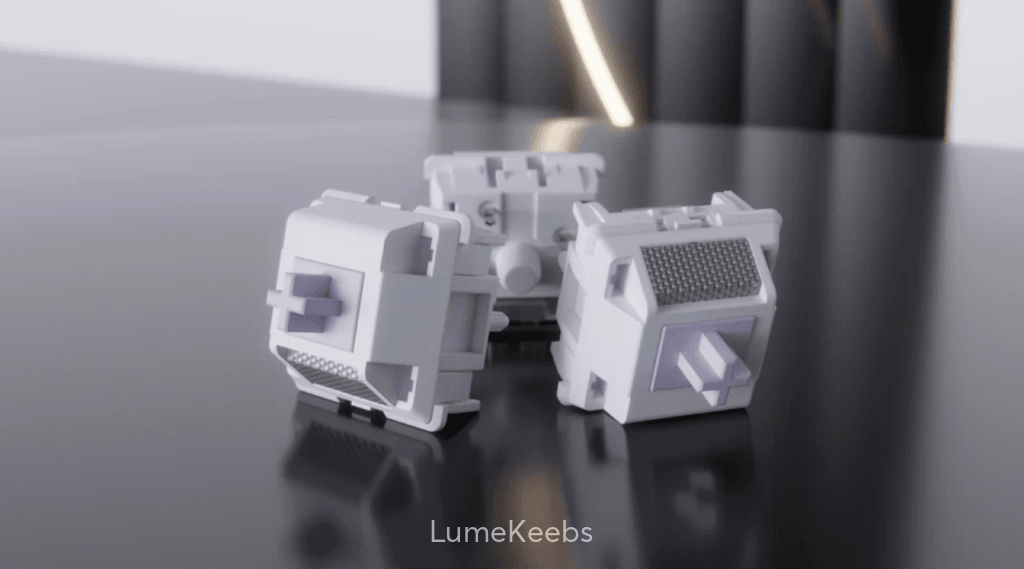 Great switches just the perfect feel and sound
Amazing work
Switches sound amazing, great work!
They just feel and sound really nice.
Arrived fast and the lube/film job was great. Finally got around to using them all in a build and the sound and feel are top notch. They feel light on activation, but also feel solid with a deeper sound that's a bit on the quieter side. Excellent for office typing I'd say. Ii usually use tactiles, but these really feel nice and are probably my favorite linears. They just feel pleasant in general.
Great sound!
These sound amazing even stock. The packaging from lumekeebs was great and only 1 switch came with a bent pin. Would definitely recommend
amazing!
came fast and i like the stock a lot more than i expected! (i prefer tactile so this was a surprise) will definitely be ordering more from here in the future, maybe the hand lubed