Regular price
Sale price
$7.50
Unit price
per
Sale
Sold out
These are sold in packs of 10 each. 1 quantity refers to 10 switches.
With a maximum LED light passthrough, Everglide Aqua King V3 linear switches aim at pulling up the smooth typing experience to the full! 
There are three actuation forces: 55g, 62g and 67g. 
LumeKeebs Guide:

Housing Fit: Tight
Film Recommendation: LumeKeebs UltraThin
Hand Lubed: Not required, but will improve feel and sound

Material:

Top:

Polycarbonate

Bottom:

Polycarbonate

Stem:

Polycarbonate

Specs:

Type: Linear

Actuation force: 55g, 62g or 67g

Travel: 4mm
Mount: 5 pin
Lube: light factory lube
We are providing personal hand lubing service, done personally by our slick inhouse Lume Lubing expert.
Switch lubing service:

Lube used: Krytox 205G0
Springs:

 

bag lubed with Krytox 105
Film used: Lume Film series - we'll cater the film type to the switch to give you the best experience possible
Share
View full details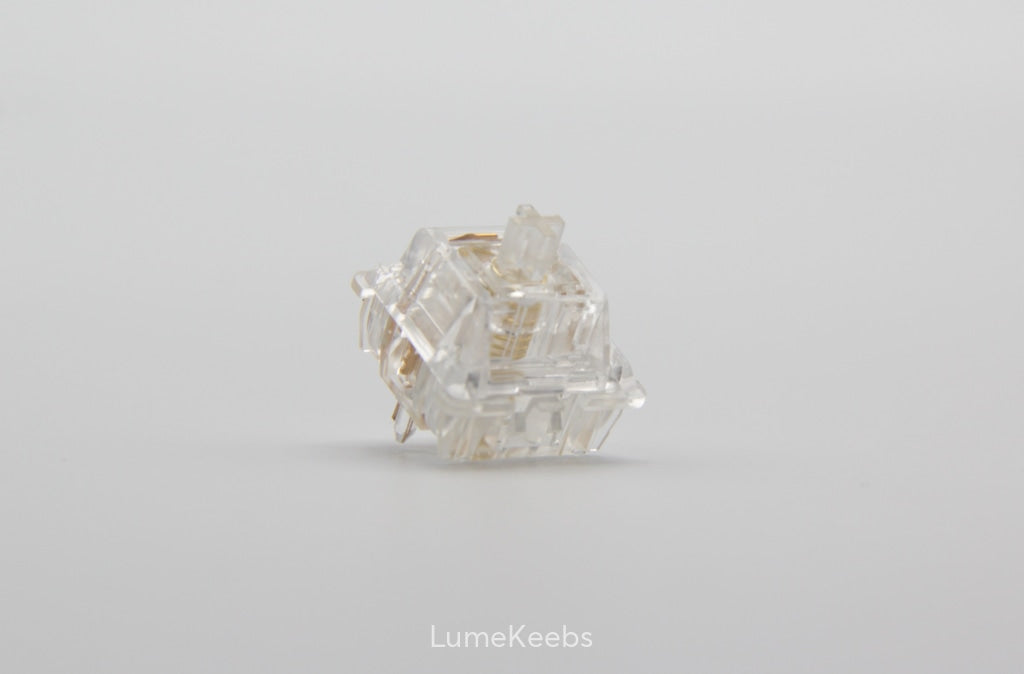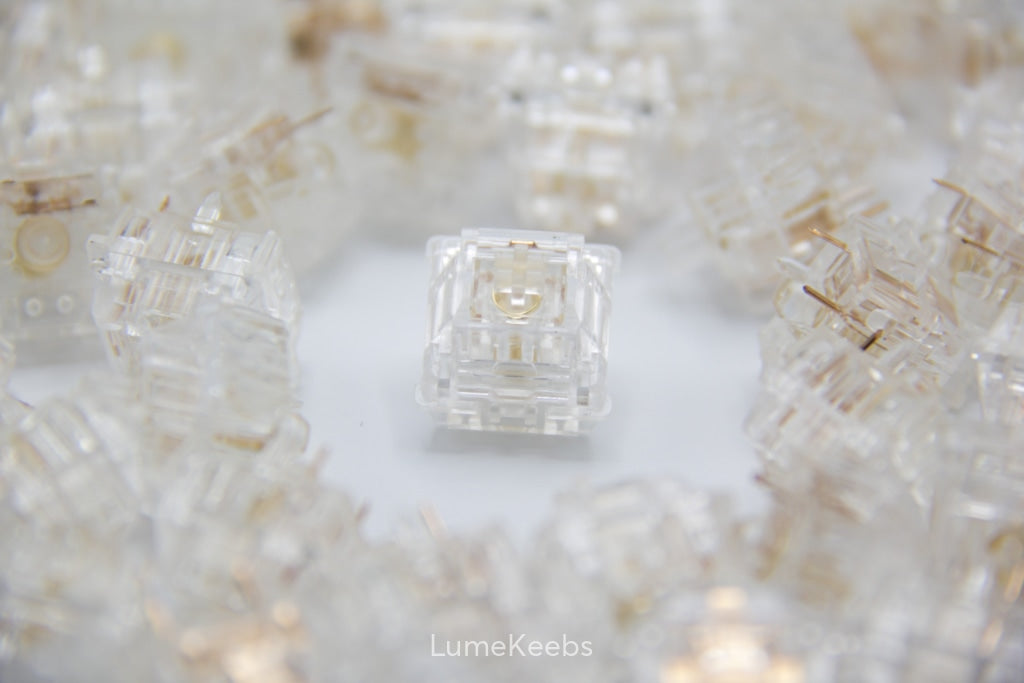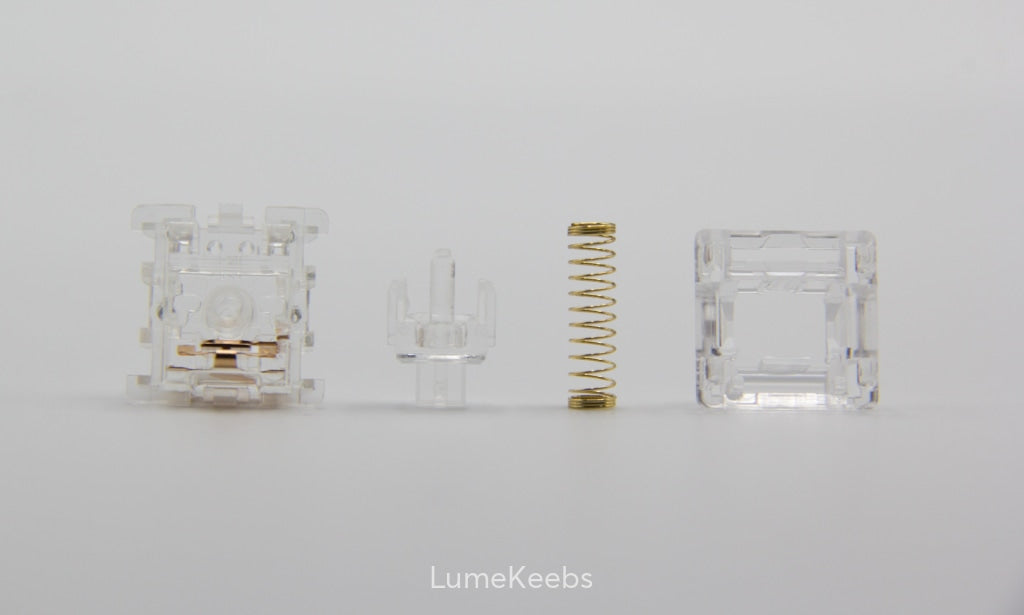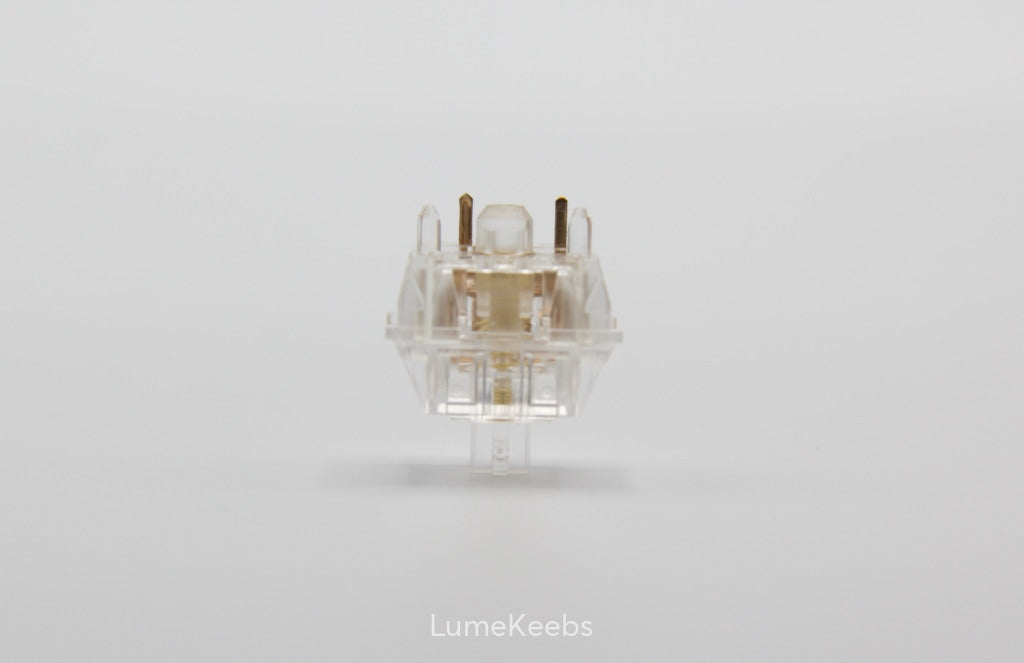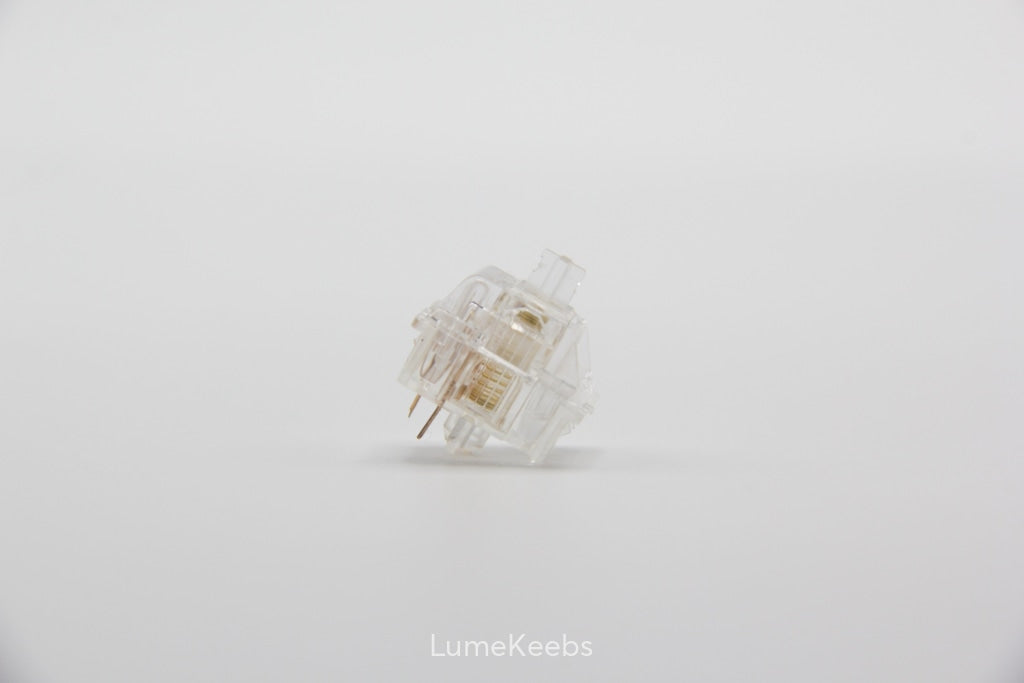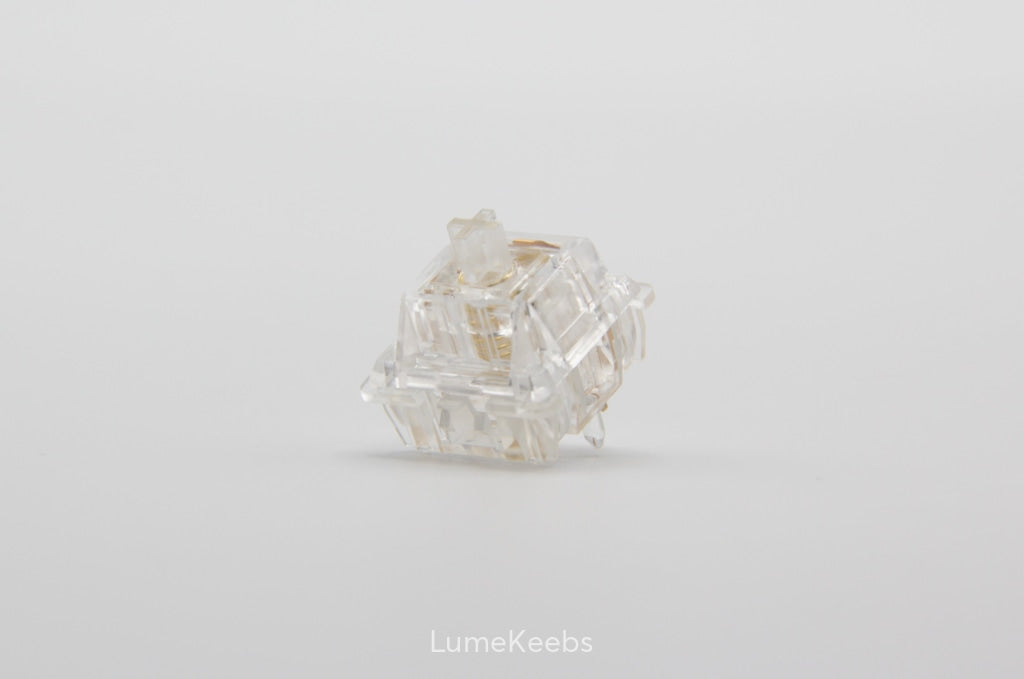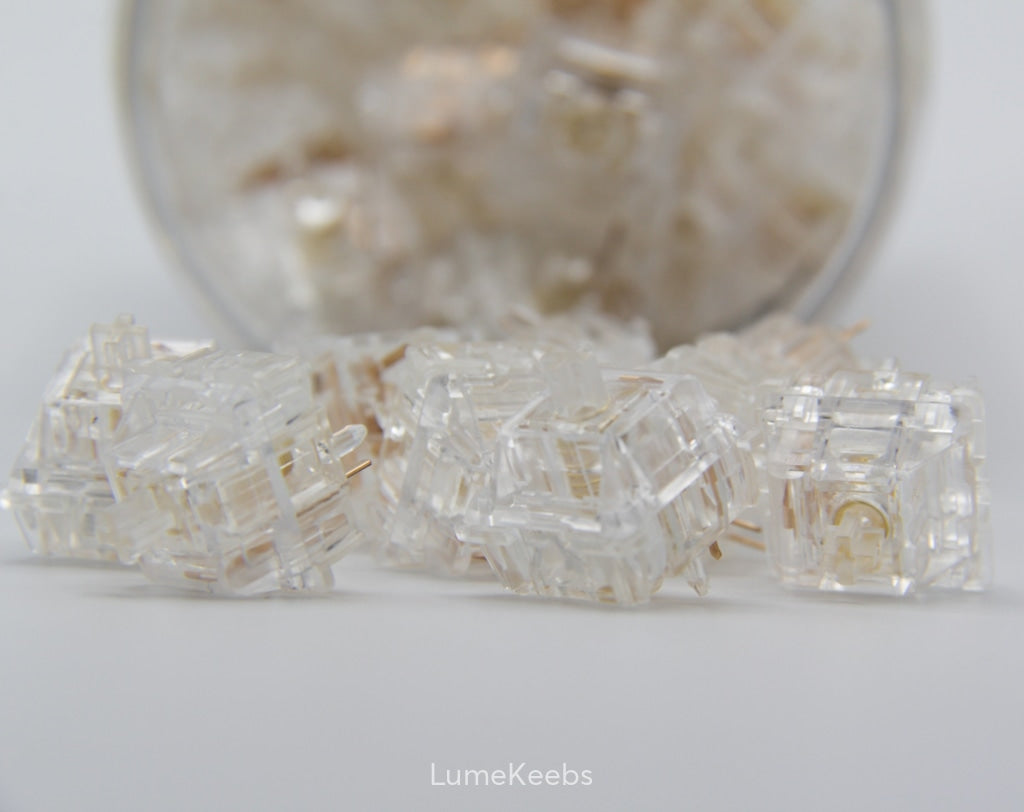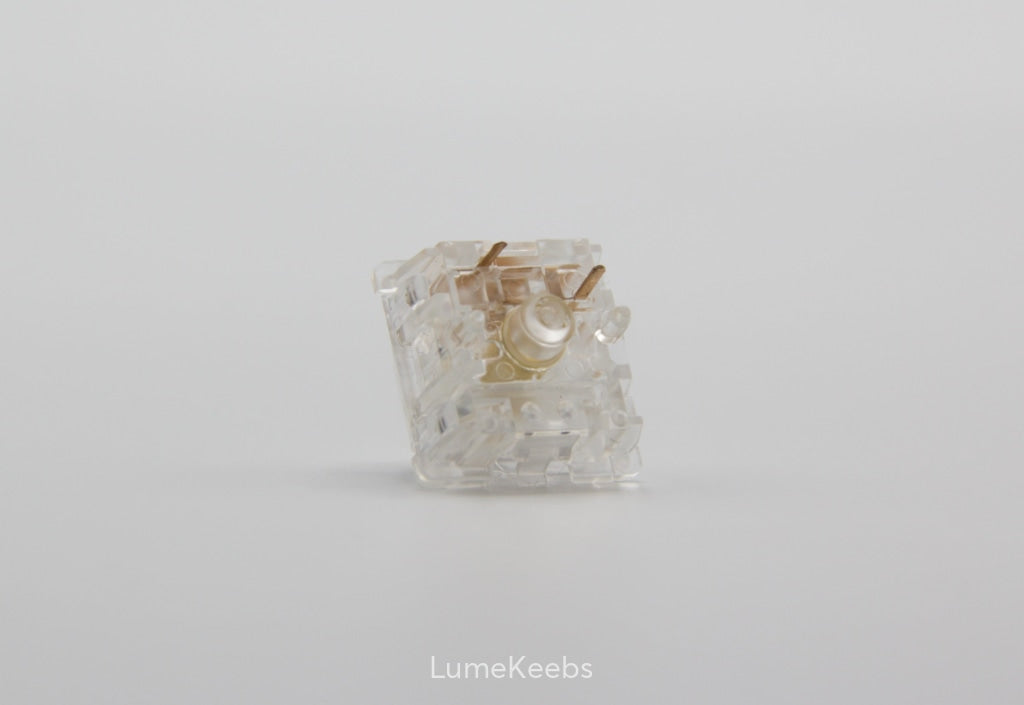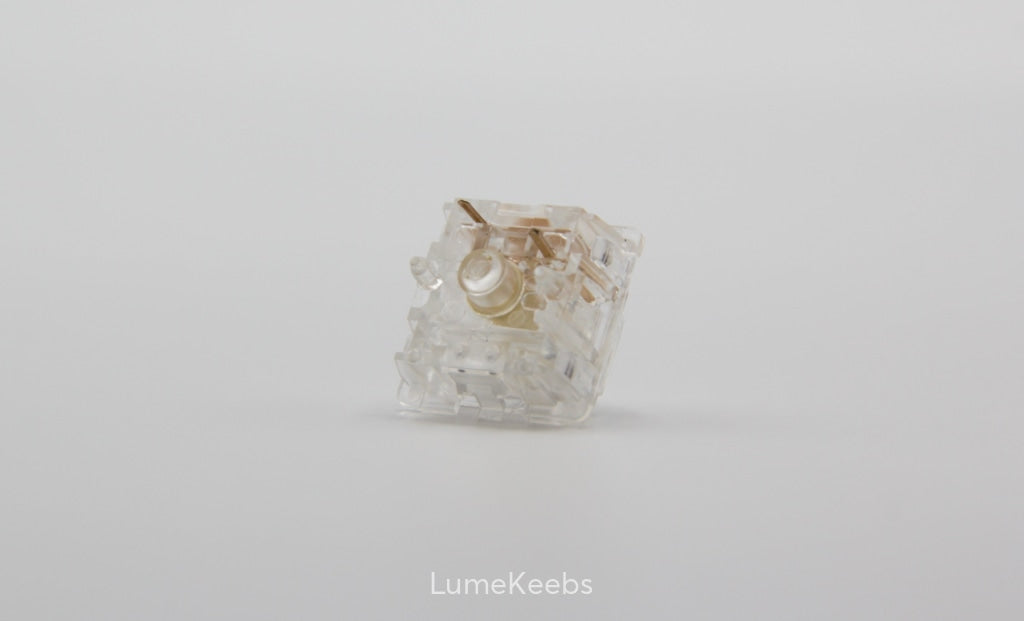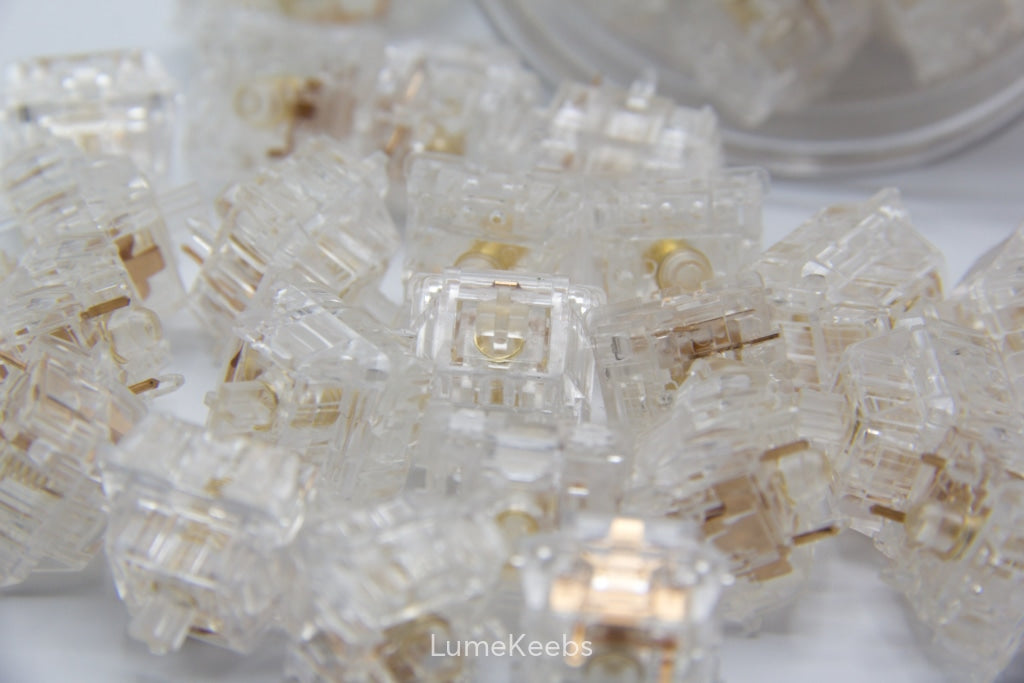 Great switches and very professional L+F
I had already tried these switches once before but wasn't happy with the spring weight so I was going to spring swap them. But then while searching I came across Lume Keebs and saw they offered a hand l+f version. A good option for people like me who love custom quality but don't have the time or skill to practice themselves. I will say the work that Lume Keebs did on these switches was very high quality and very consistent. Waaaaay better than my attempt at lubing. You can really feel the difference from stock too. Will definitely recommend this shop!
Excellent service and great switches
First thing I have to say is wow these shipped fast. I ordered these switches and they were out the door for delivery the next day! ( I ordered them at night). Now on to the switches themselves, I had them L+F and they are absolutely amazing. I love the way they feel and sound. Also there were no issues with the quality. Out of the 90 switches I bought, only 2 of them didn't work which was to be expected. Overall amazing service.
Aqua King's V3
Very fast shipment and delivery. Switches were lubed and filmed as expected - very well !!!
Pleasure to have business Lume Keebs !!!
Cheers !!!
These switches are awesome
I initially bought 100 of these Everglide Aqua King V3 Linear Switches, hand lubed and film added. After Day 1 of installing and using them, I loved it so much that I ended up buying 20 more shortly after to completely cover my full-sized keyboard. I definitely recommend them to say the least.
Everglide Aqua King V3 Linear Switches