Regular price
Sale price
$18.95
Unit price
per
Sale
Sold out
Durock V2 Stabilizers are PCB mount screw-in stabilizers. They come pre-clipped and feature an improved design to prevent wire popping. V2 upgrade version is compatible with various typing habits. 
Features:

Materials: Nylon PA Plastic
Pre-clipped insert method, no need to clip the feet
Gold-plated sires, black coating sires
Durock V2 Scew-in Stabilizers Advantage:
V2 is with reserve thinking base our original V1 version
Reverse buckle to hold the wires, totally prevent stripping of wires
Each Set Includes:
4x 2U

1x 6.25U

1x 7U Wire

10x Housing Units (2 used per stabilizer)
10x Housing Stems

(2 used per stabilizer)

10x Screws

10x Washers
Limited time offer! To celebrate our launch we are providing personal hand lubing service to the first batch of switches available, done personally by our slick inhouse Lume Lubing expert.
Share
View full details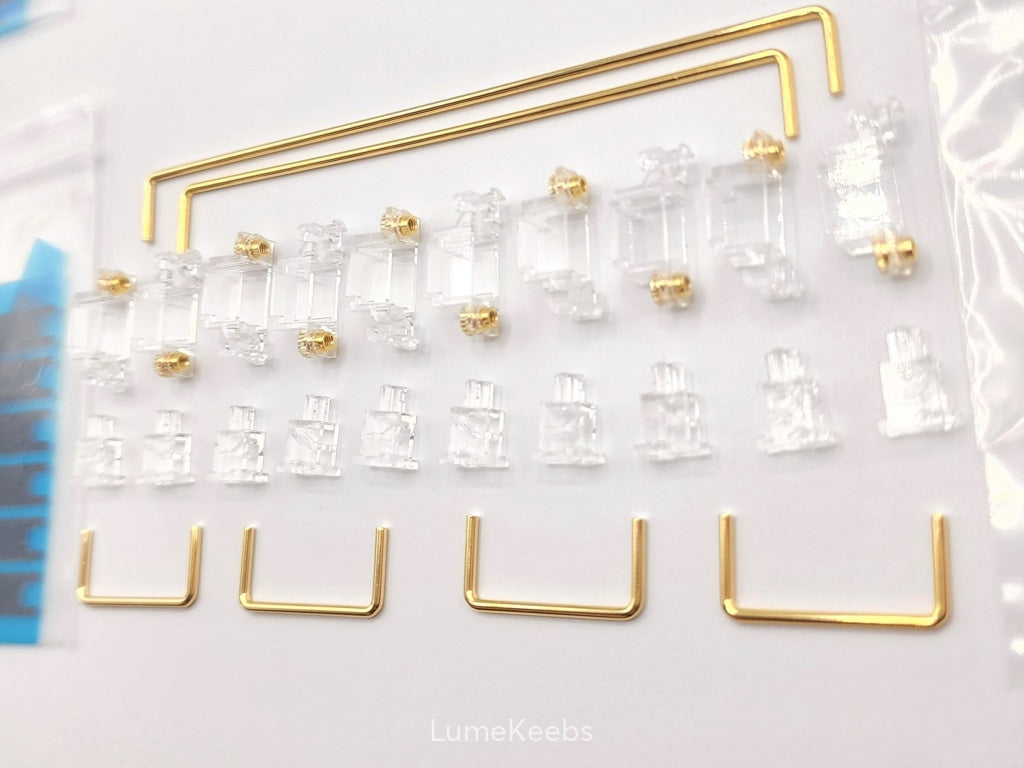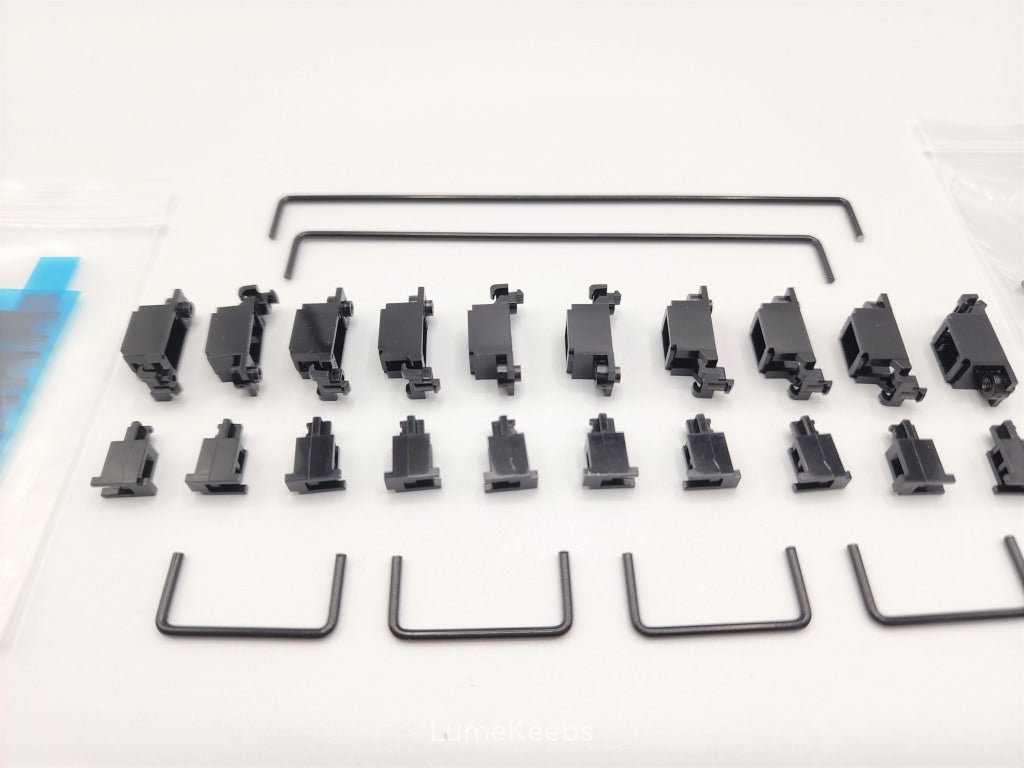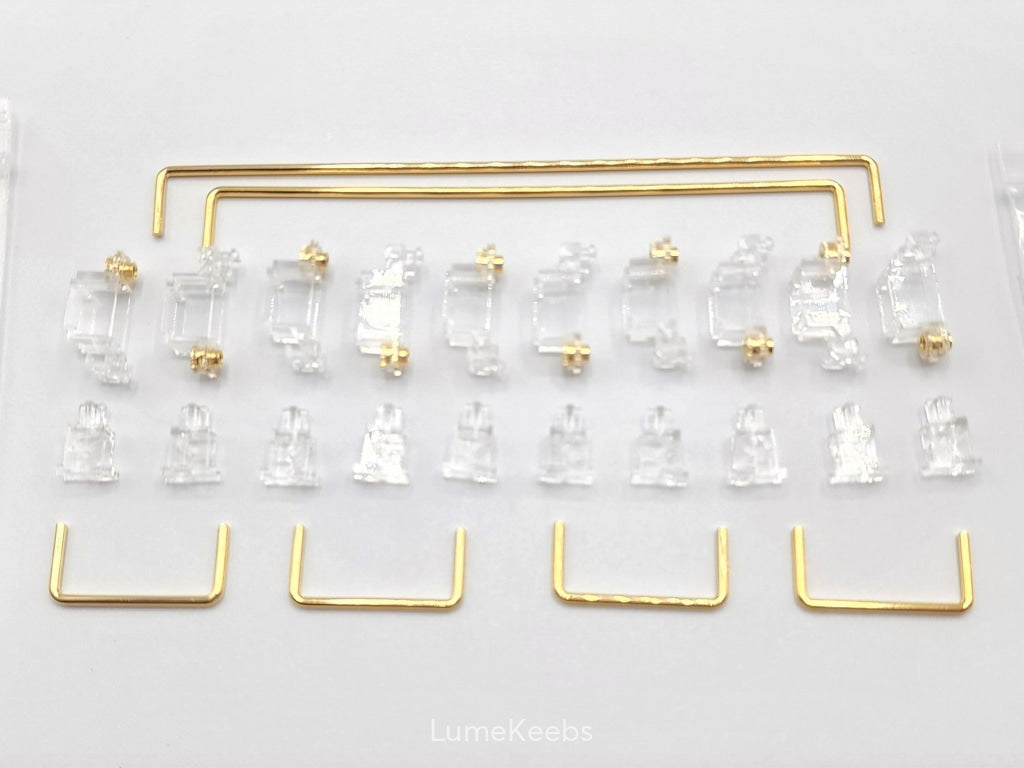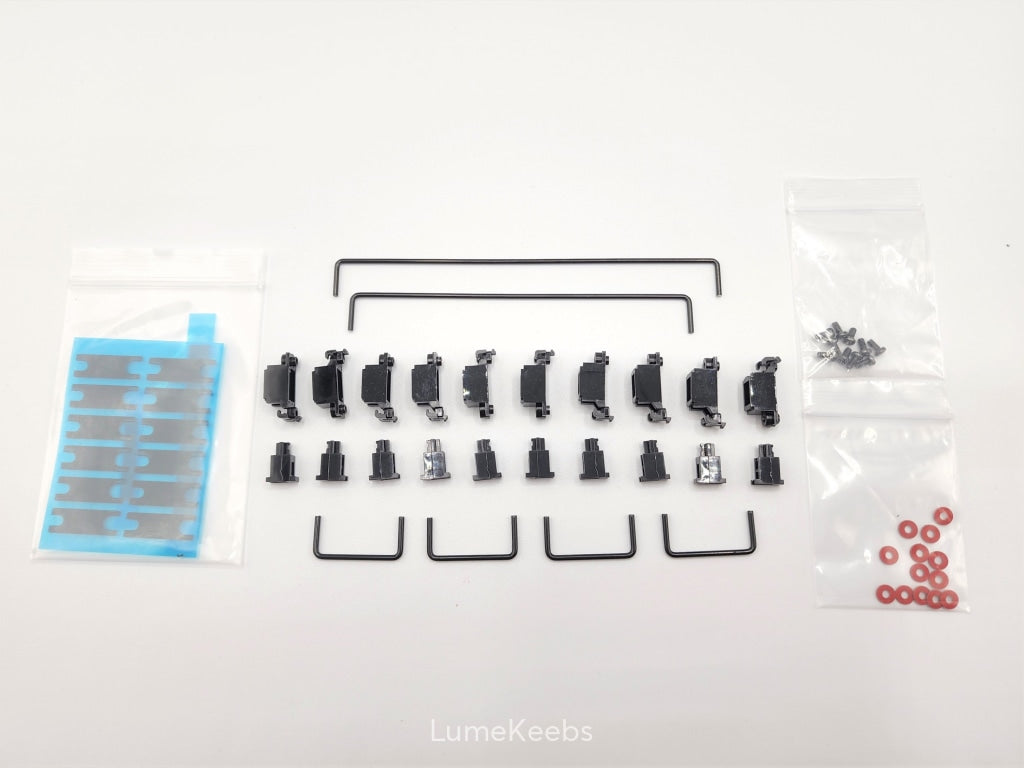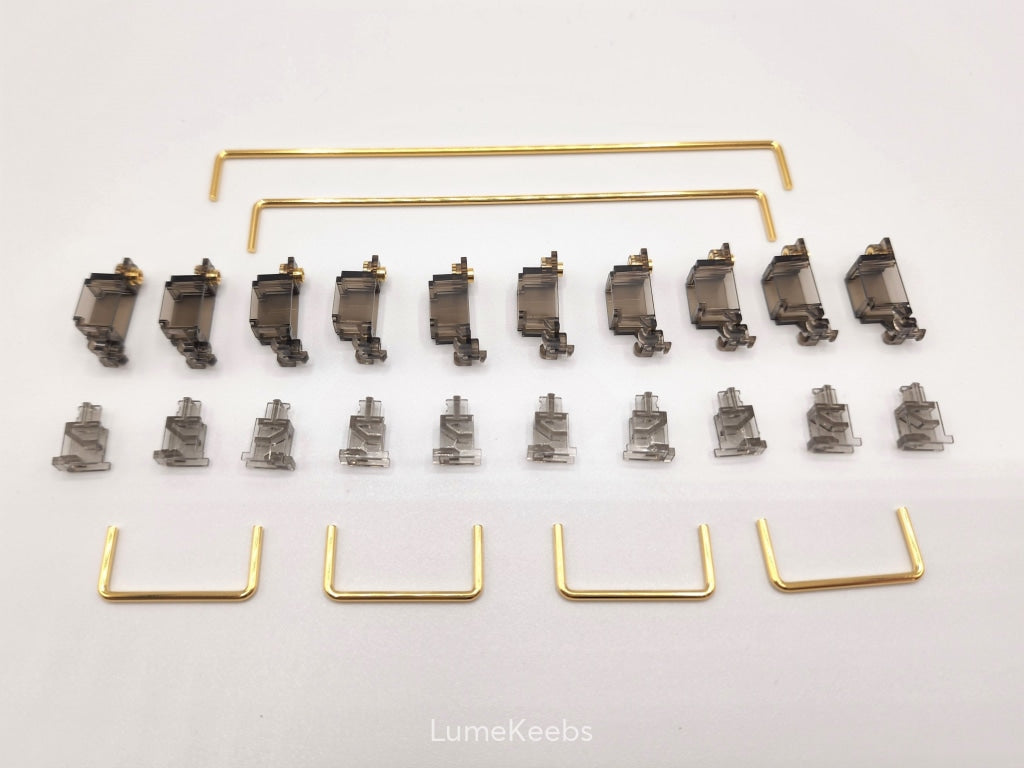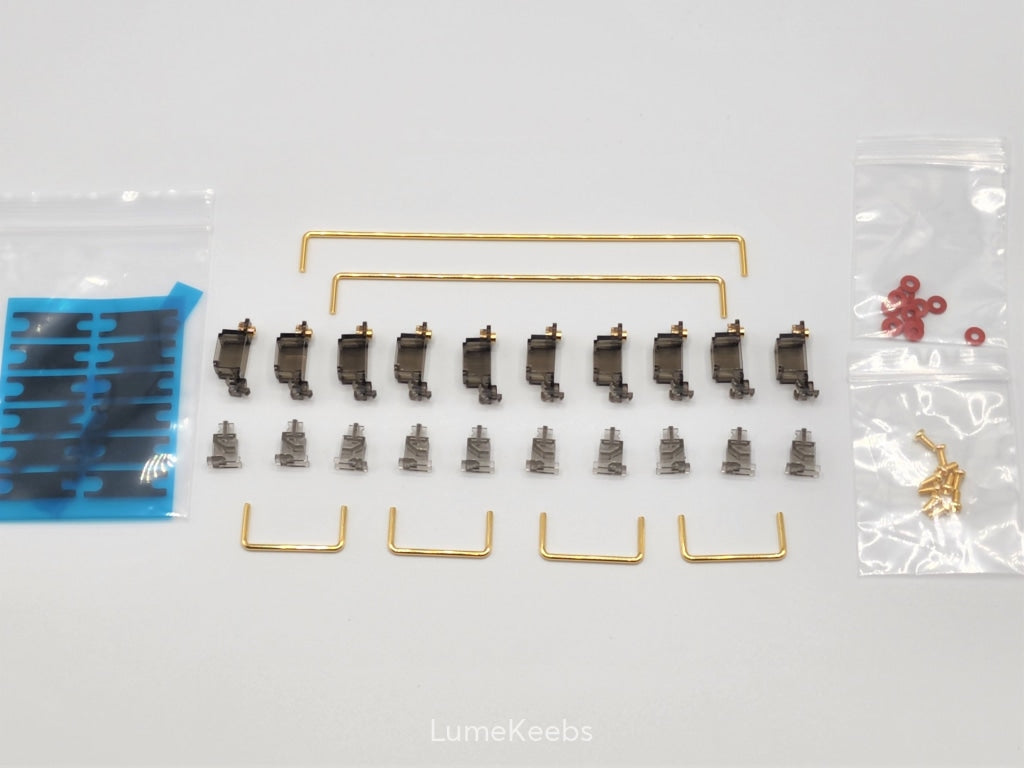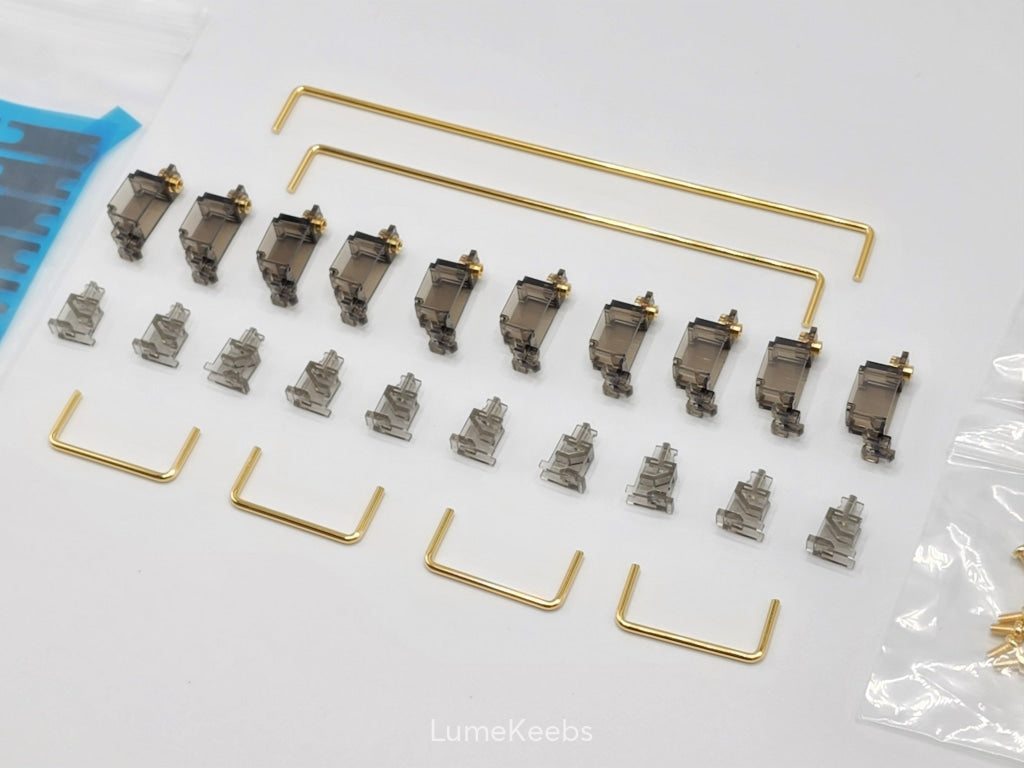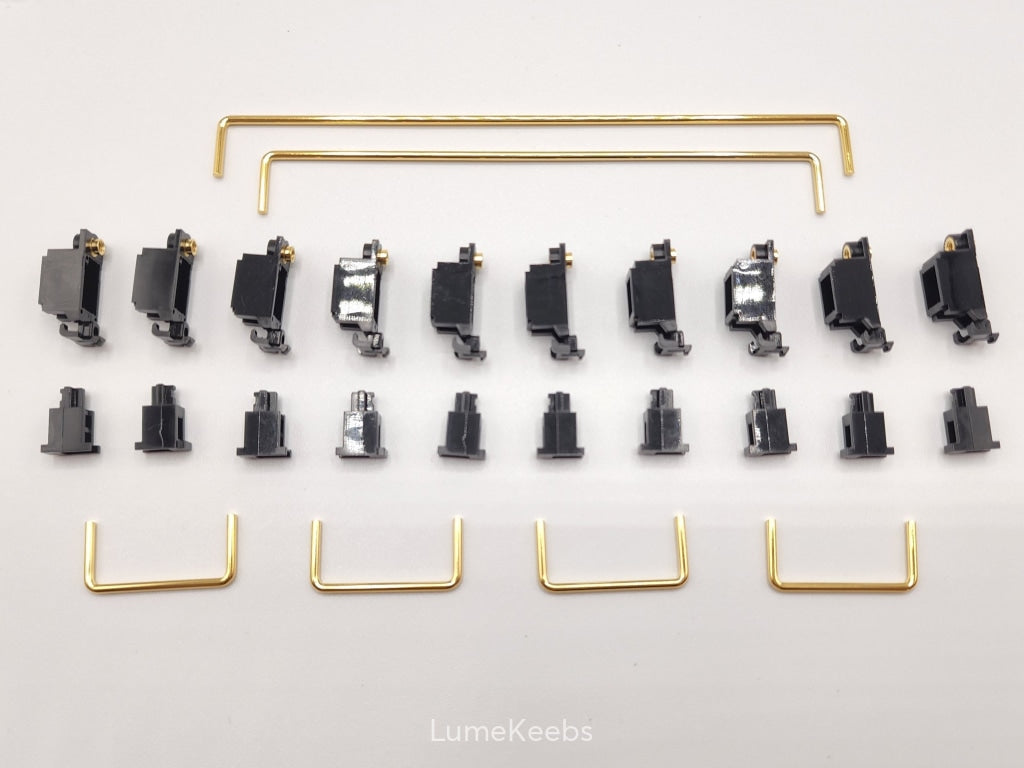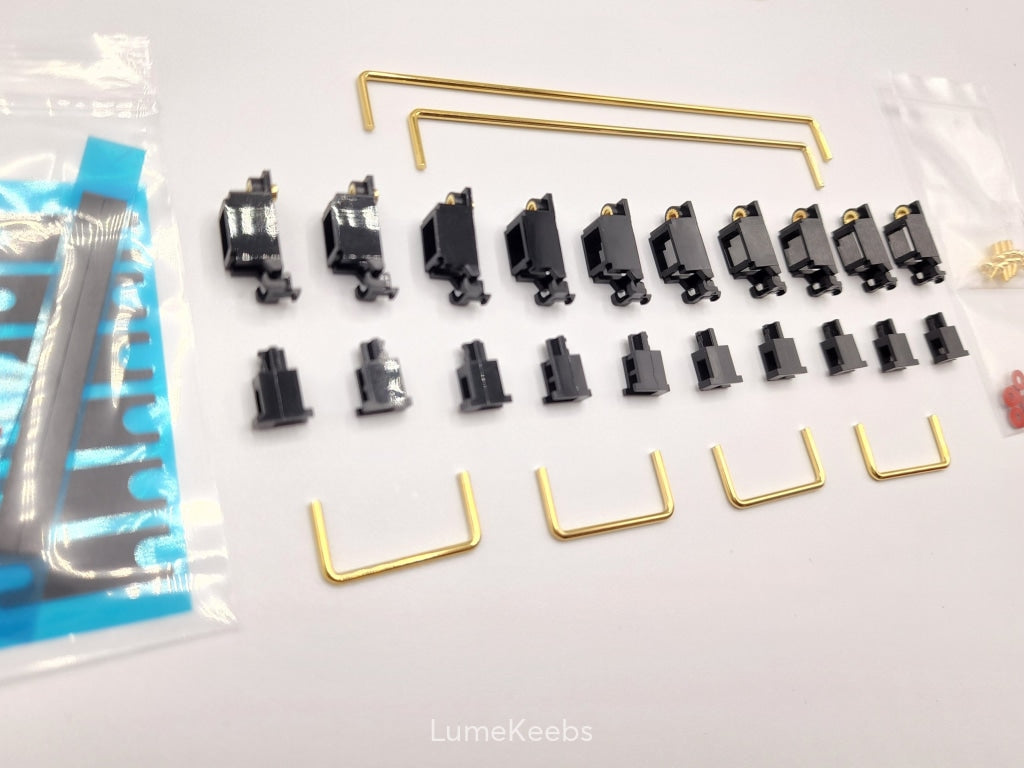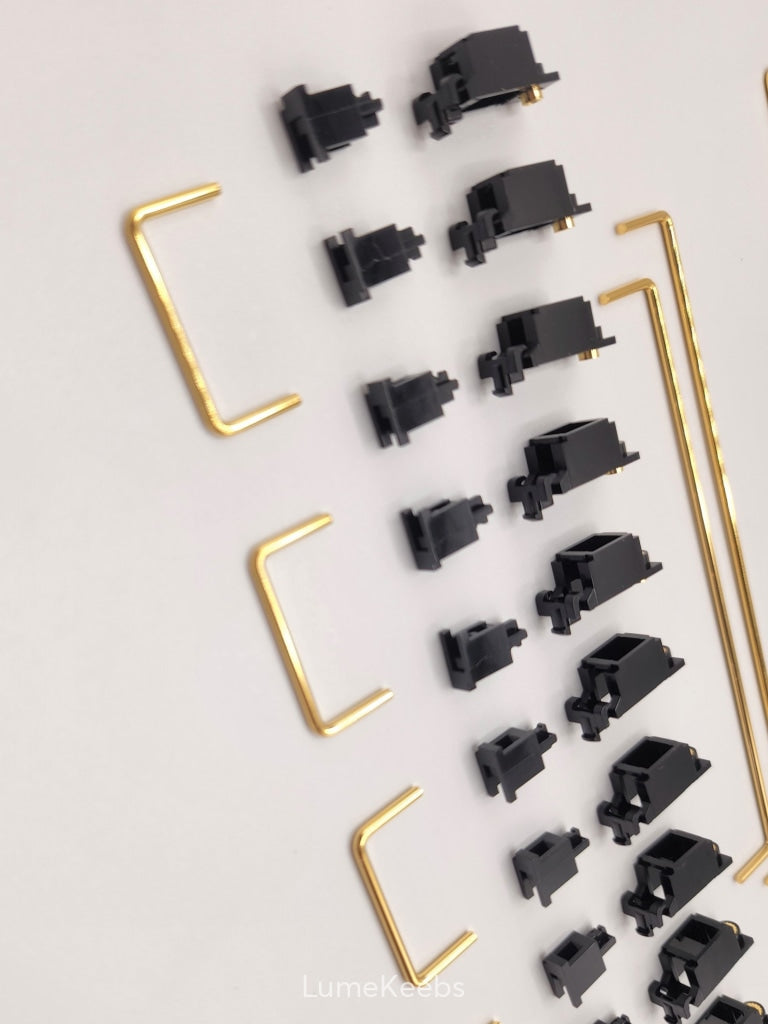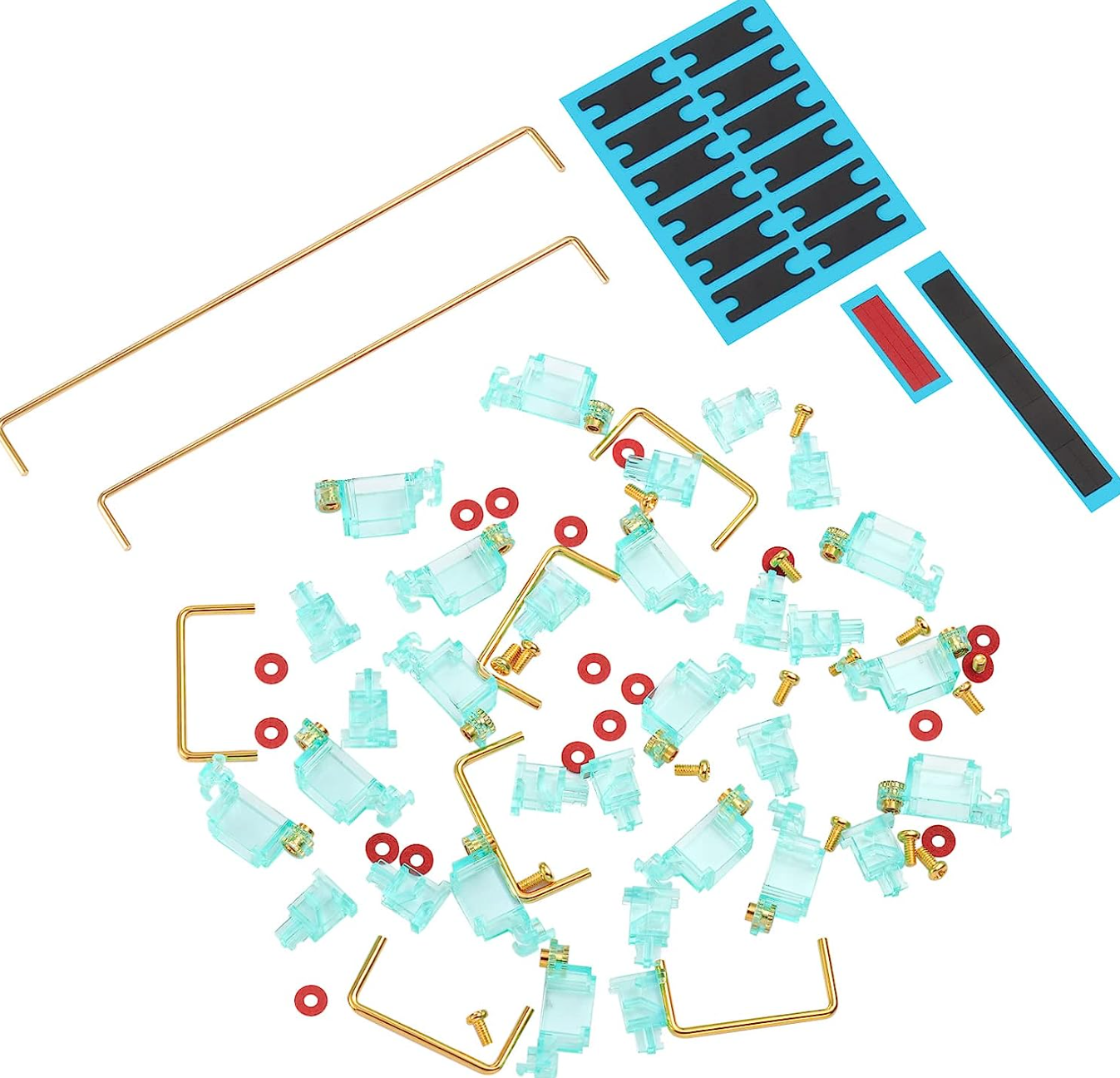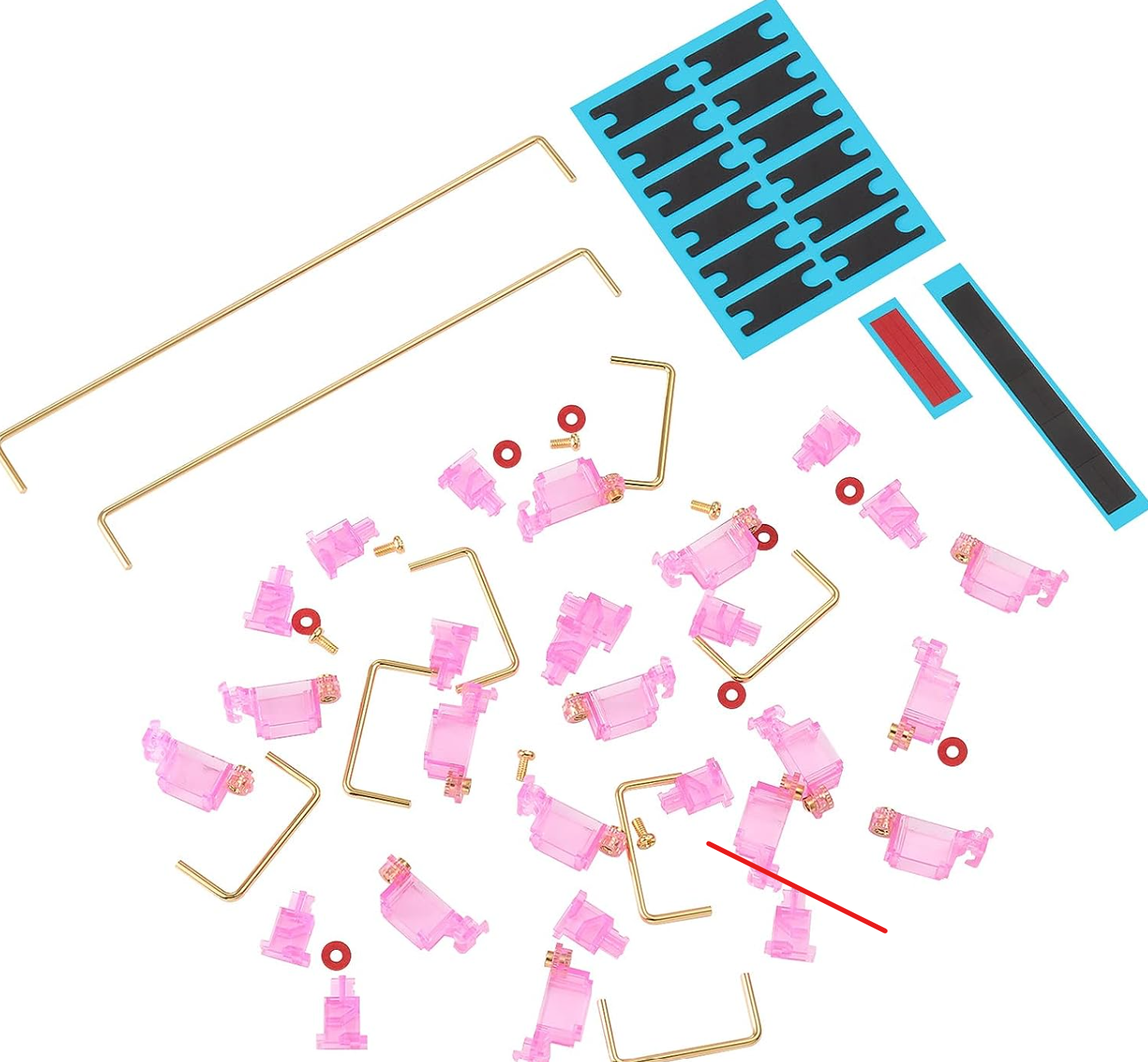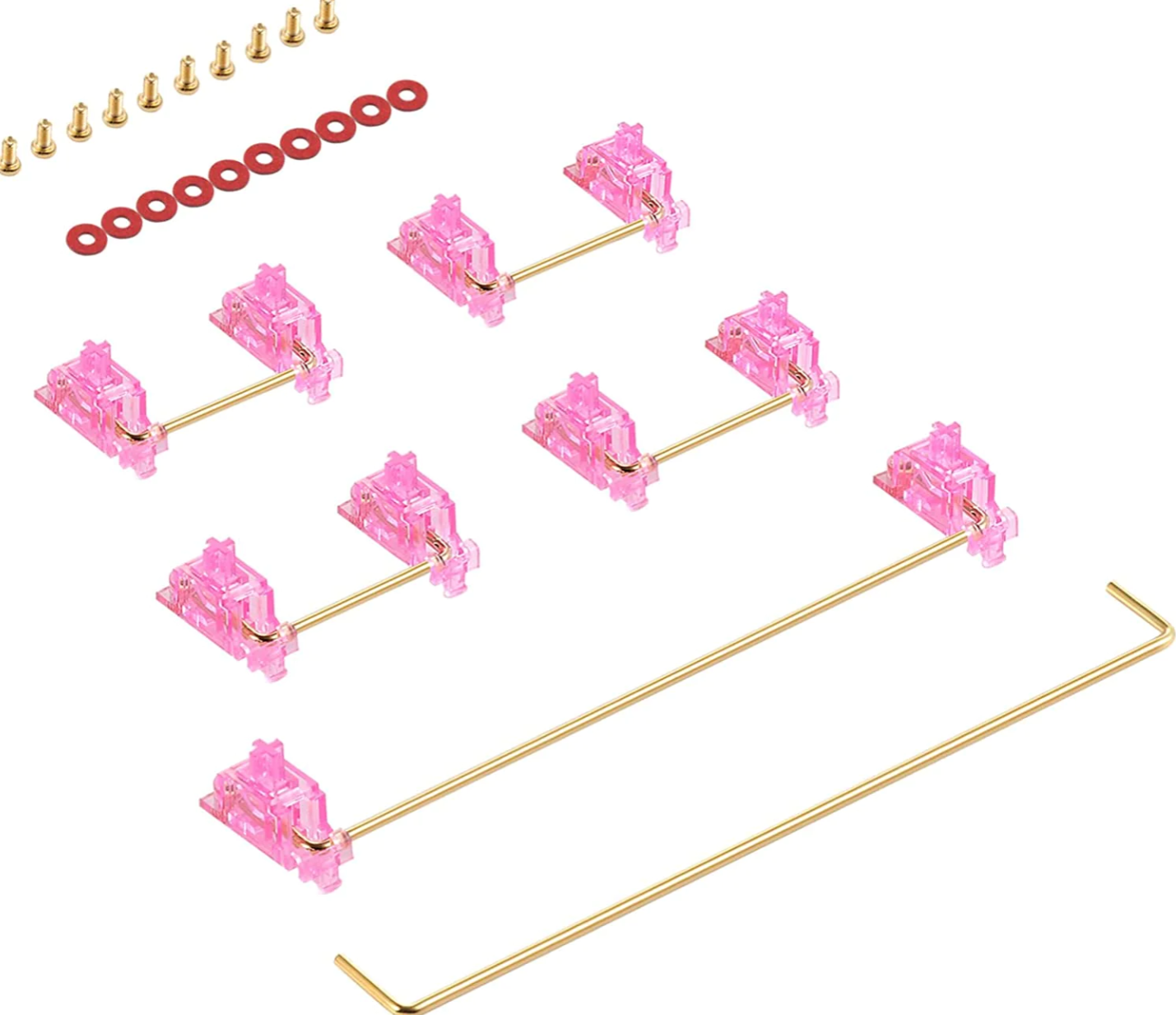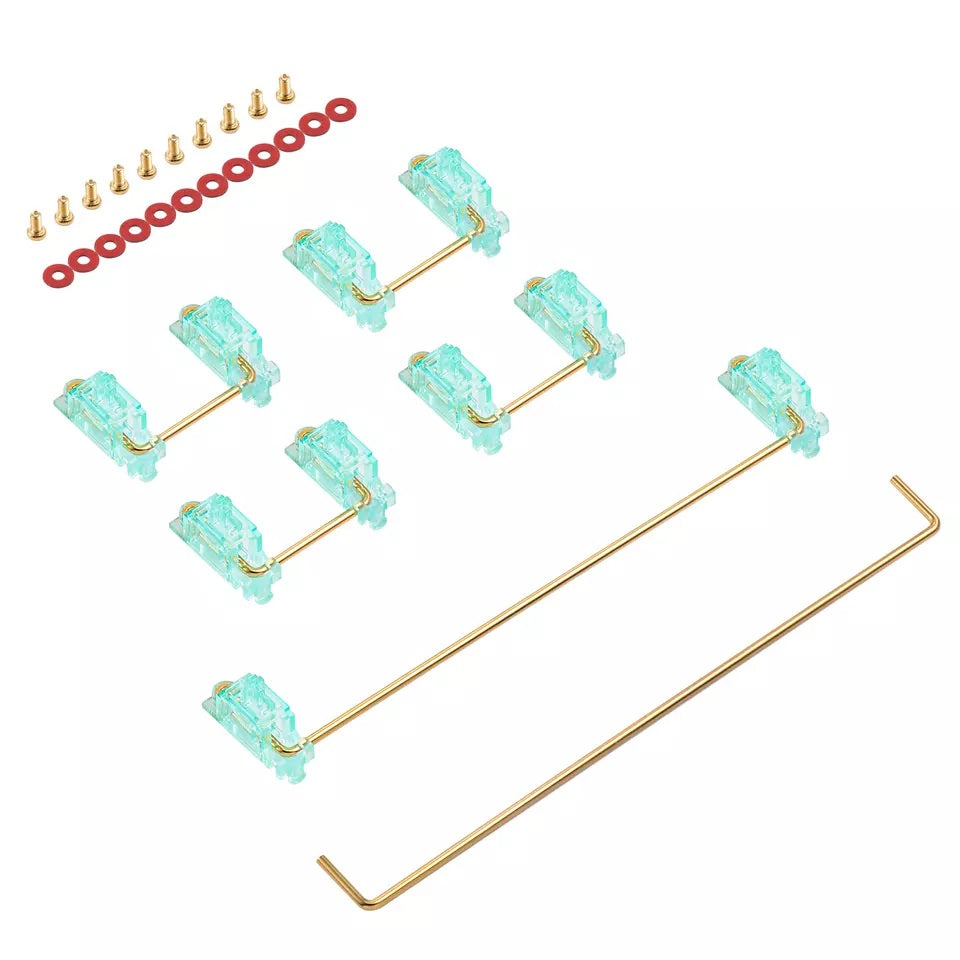 Stabs are better than the last ones I got
I had these same stabs previously bought from another vendor and I went to transition my keycaps and they broke. This set fit my board better and worked out great. Lumekeebs is fast and professional.
Great stabs, great store
I'm still pretty new to keyboards, I built my third with these stabilizers and they are amazing. Still can't get over how good this store is too
Durock V2 Stabilizers Set
Recommend, worked well with my gmk67
ordered them hand lubed and it was well acceptable
since it was my first time ordering from lumbkeebs it was great experience
and i'll will be coming again for all my keyboard needs!
Bought these last minute
I recently ordered a new keyboard but being relatively new to custom keyboards I totally forgot to buy some stabilizers along with my switches. I opted to buy the the Miami Teal Durock v2s because they were the only ones in stock but also the color didn't matter to me (I use pastel keycaps quite often). I also opted to get them pre-lubed by LumeKeebs.
They were shipped and delivered within a week to FL and they even left a little thank you note in the package.
The prelube job, as far as I can tell, is perfectly acceptable. Again, I'm new to custom keyboards so I can't rightly say if it's bad or good but I can say that they don't stick, there's no rattle, and it saved me some time from having to do it myself.
I will absolutely order from LumeKeebs again in the future.
Durock V2 Smokey
Great set of stabilizers, would recommend for any keyboard enthusiasts, also great company, received my entire order within a week of placing my order