Regular price
Sale price
$6.50
Unit price
per
Sale
Sold out
These are sold in packs of 10 each. 1 quantity refers to 10 switches.
C³ EQUALZ X TKC Banana Split Switches, together with the tangerine, this is one of the most popular switches in the C³ fruit collection. Also known as the macho, this linear switch combines bold tasty looks with a buttery smooth feel. One taste and you'll be hooked! 
LumeKeebs Guide:

Housing Fit: Tight
Film Recommendation: LumeKeebs UltraThin
Hand-Lubing: Not required, but will improve feel and sound

Material:

Top: Nylon / Polycarb blend
Bottom: Nylon / Polycarb blend
Stem: POM

Specs:

Type: Linear
Spring weight: 62g
Travel: 4mm
Mount: 5 pin
Lube: light factory lube
We are providing personal hand lubing service, done personally by our slick inhouse Lume Lubing expert.
Switch Lubing service:

Lube used: Krytox 205G0
Springs:

 

bag lubed with Krytox 105
Film used: Lume Bear Film series - we'll cater the film type to the switch to give you the best experience possible
Banana Split switch sound:
Share
View full details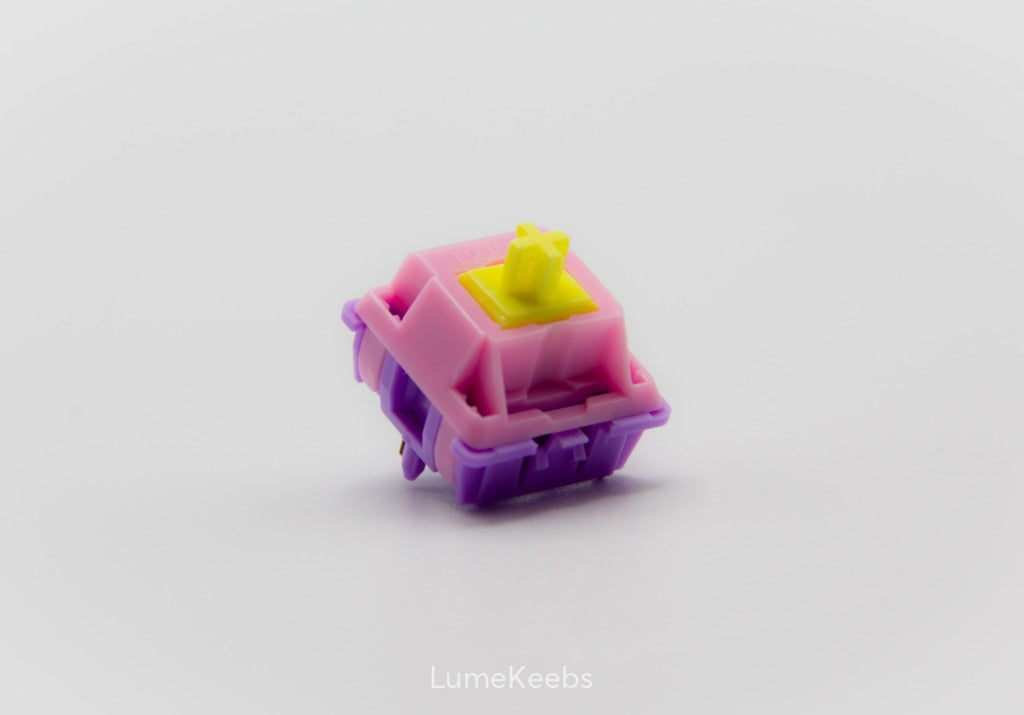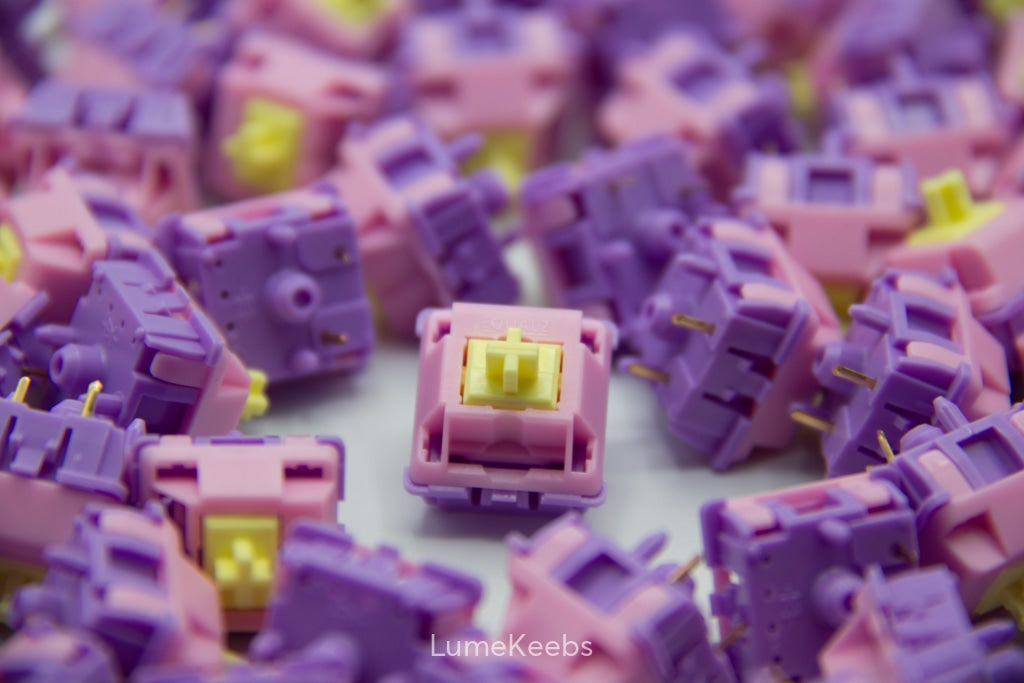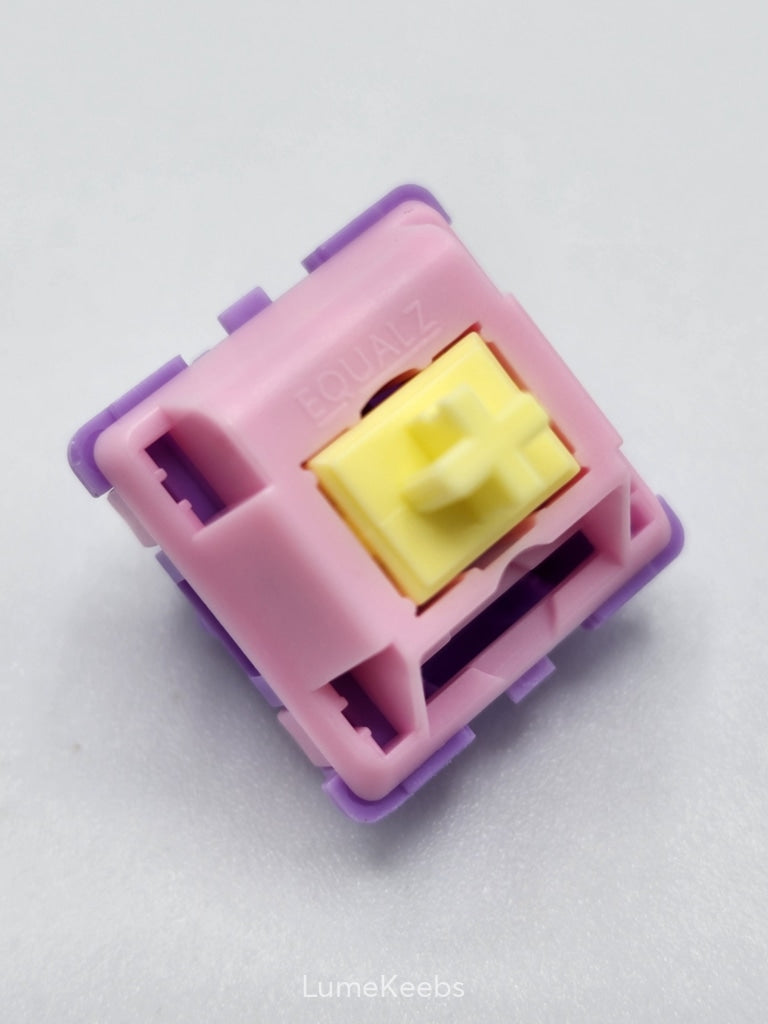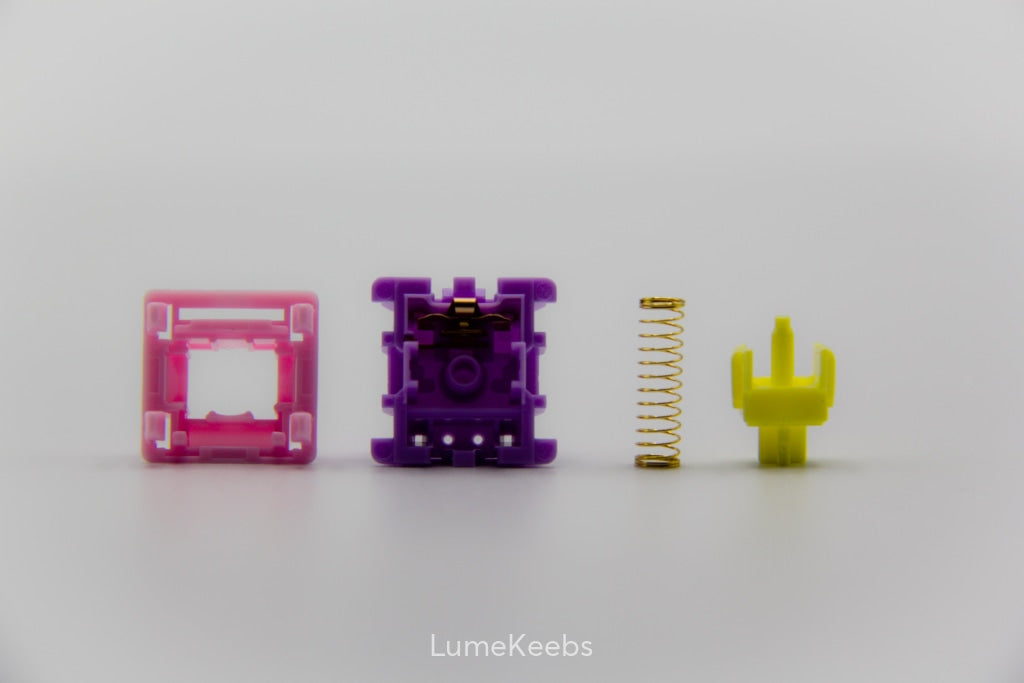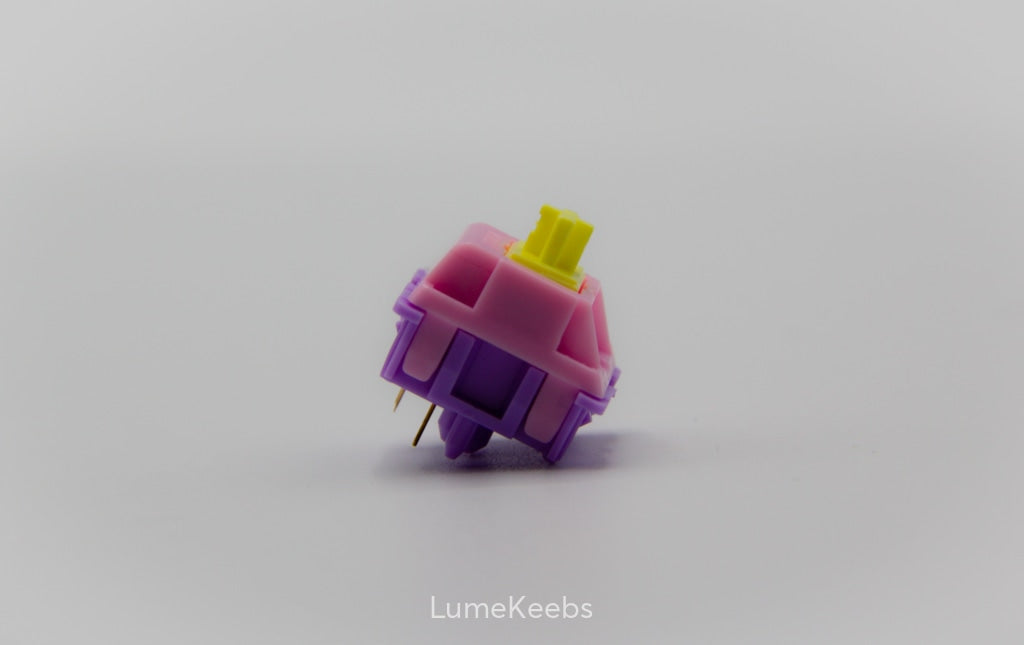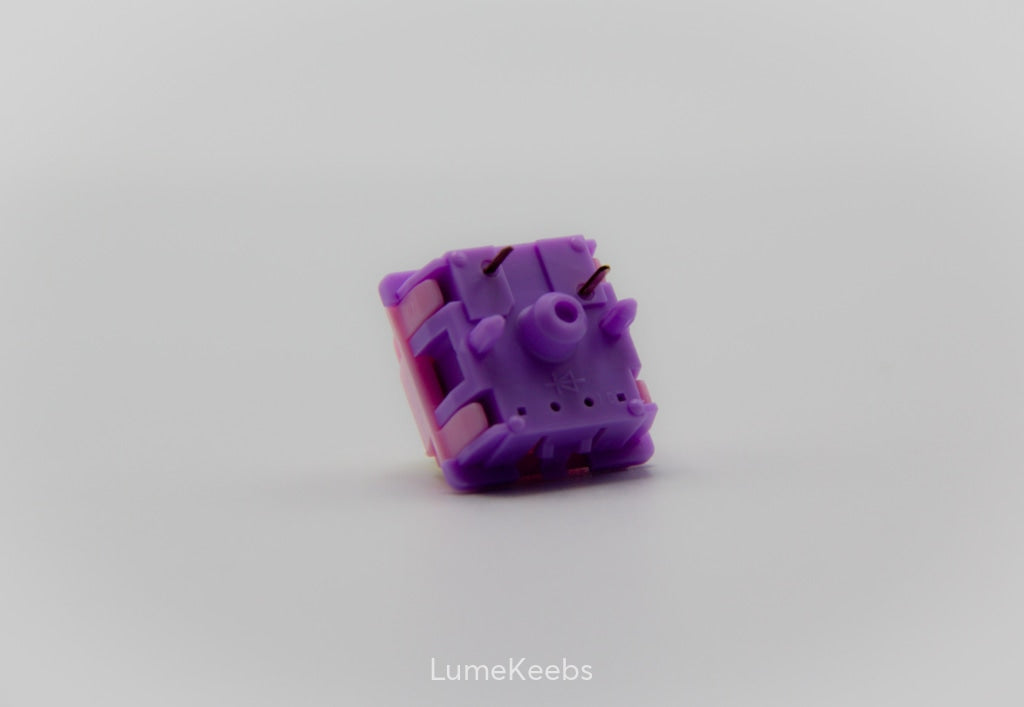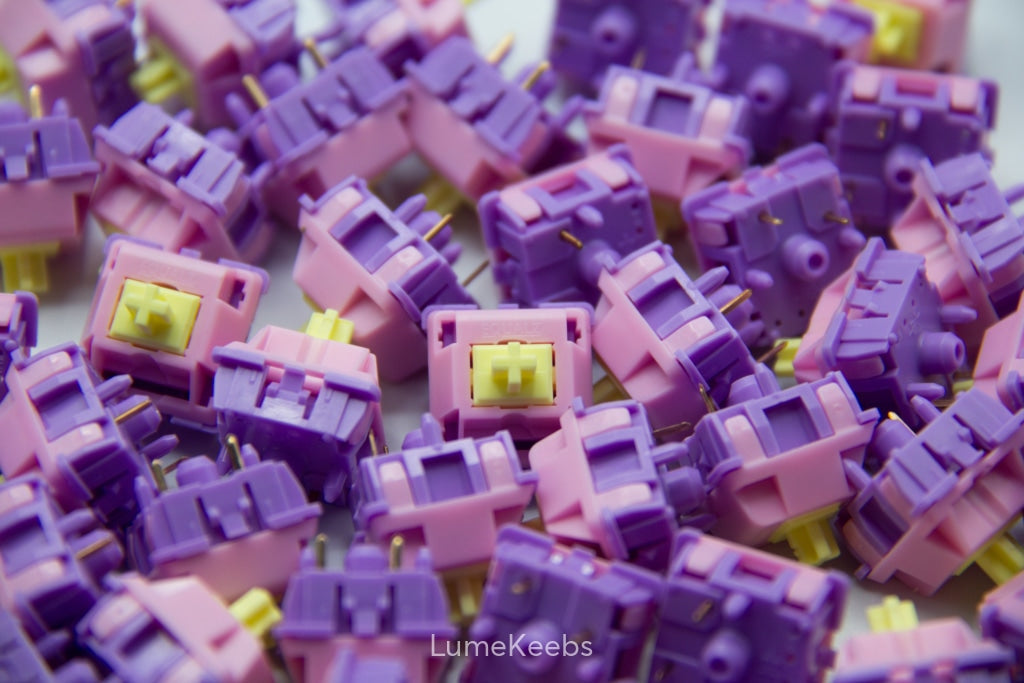 Thank you!
No complaints! Great communication and a great product. Would definitely order from them again.
love these switches
the switches are fantastic, i bought the hand lubed filmed switches and they did a perfect job, they feel soo good! (I like that they gave me a bonus switch that i use as the space bar:)
good job
Switch pins were a teeny bit bent but not hard to fix. Lube/film was well done and switches came in super quickly.
fast and nice
wow i cant believe how fast they shipped it came next day! i love my splits and will be using them from now on due to how fast the shipping is and the quality and time they take to write hand written notes in my order ! plus a little bonus switch! thanks again!
Great Switches and Packaging
I will say from the start that some of the switches did have slightly bent pins that will require a small amount of effort to bend into place. No harm done, just a little inconvenience.
However, the seller included a special thank you note and a little freebie.
Will definitely buy from Lume again the next time I succumb to my mechanical keyboard desires.